This article is about 17 reasons to join Norland multi-level marketing:
1       FREE REGISTRATIONS: To become a registered Norland distributor, you don't have to pay a Kobo for registration. Registration is free. You will only pay for the Norland products you are starting up with.
2  YOU CAN EARN MONEY WITHOUT DOWNLINE: This is very unique to Norland. Yes, you can make money without introducing anyone to the business. That means you will be selling the products and reinvesting your startup capital as new registrations, still in your name. This is acceptable in Norland Multilevel marketing business. You are allowed to have multiple accounts, even thousands of accounts. Yes, you heard me right! Interestingly, you will be earning from all your accounts.
3       LIFE TIME INTERNATIONAL PARTNERSHIP: This means your registration makes you a lifetime partner in Norland. You are always a partner in the business, regardless of your performance. You partnership can't be cancelled. The reason am emphasizing this is that some other multi-level marketing platforms cancels your membership if you are not meeting their target. But with Norland, you are a member regardless of your performance. Isn't this a reasons to JOIN NORLAND MULTI-LEVEL MARKETING
4       NO COMPULSORY MONTHLY TARGET: In Norland multi-level marketing, you are not given target of any kind. Some multilevel marketing platforms give you target, if you can't meet up, you are out of the business or you forfeit your PVs. Norland does not do that. In Norland, you are your own boss and your pace is yours to decide. Isn't that interesting?
5       OPPORTUNITY TO BECOME A SHAREHOLDER: This is one of the most interesting things about Norland. If you take your Norland business seriously, you will become a high performer. I know two Leaders who are already getting some percentage of the company's profit. Where else will you get that? Only in Norland.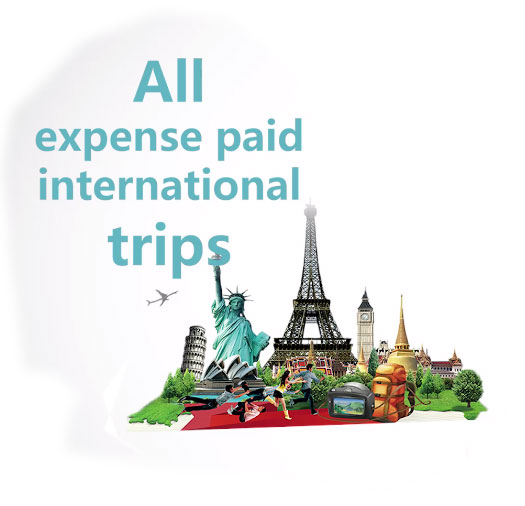 5       CURATIVE AND PREVENTIVE HEALTH PRODUCTS: Norland supplements and Norland products are very potent. A number of them are preventive and some others are curative. Take for example, Norland GI Vital Softgel, it has a reputation for curing ulcers completely without leaving a scar. Our products are in high demand because of their efficacy. We have over 30 products to choose from.
7      FAST MOVING DAILY CONSUMABLES: Norland has daily consumable that are of high demand. The following are some of them, Norland herbal toothpaste, Norland anion napkin, Norland anion panty liner, sunlit body lotion, rinse-free disinfectant gel, dish washer to mention but a few. These are products our brand loyalists are using every day and they are being paid for using them.
8       NO SAME STATUS DISTRIBUTORSHIP: This means your status as a distributor in Norland changes over time. This means even if you enter with a senior package, with performance, your distributorship status will change to bronze, silver, diamond etc. This is also possible because Norland makes provision for you to upgrade your status within 2 months of your registration. This means you can start as a senior member and grow to become a diamond member.
9       ACCUMULATION OF POINT VALUE (PV): This is another awesome feature in Norland. Every PV you gather will continue to count for you. PV's are never cancelled or deleted in Norland. PVs accrue to you from your efforts and from the efforts of the distributors that registered under you. This makes you gather lots of PV in a very short time. These PVs is what earn you cash award, all-expense paid trips, car awards, house incentives and many more as time progresses.
10        REPURCHASE BONUS: Norland want her members to repurchase her products and supplements. After your registration, you will get your products, if you repurchase any item afterwards, Norland will pay you 20% of your purchase. For example, if I repurchase GI vital softgel, which is N17,000; Norland will pay me 20% of N17000, which is N3400. Isn't that interesting? 20% of whatever you repurchase as a distributor! This is very beneficial to reselling distributors.
11     RETAIL PROFIT: This means if you choose to be a seller of Norland products like am doing, you are to add 20% profit margin. This means the GI vital softgel that I bought for N17,000, I am allowed to sell for N20,400, making another N3400 as my profit. I love sales, I love profit. Having said that, your profit margin is for you to decide, but it is against the company's policy to sell below the distributors' price.
12     START UP BONUS: You get your startup bonus when you introduce 2 persons to the business or when you turn in your capital twice. Norland operates a binary system, which means you have to introduce 2 people to the business. When this is done, you get 30% of your entry amount. If you come in as a senior member with N87,000 and you introduce 2 persons that registered with N87,000 too, you will be paid N26,000 as a startup bonus. If the 2 people also introduce 2 people, you will also get another N26,000 startup bonus.
13     FREE PRODUCT VOUCHER: As a follow up to startup bonus, you will also get 50% free products voucher. What qualifies you for startup bonus, also qualifies you for product voucher. The amount of free product voucher you get as a senior member is about N42,000.  You can redeem your free products voucher from your preferred Norland Stockiest.
14     GROUP PERFORMANCE BONUS: Norland is a network marketing business, so you are advised to join a working team. If you are in a working team and you and your team are registering new members or repurchasing every week, Norland will be paying you group performance bonus every week. This is 10% of what you and your team are able to do for the week. These are big reasons to JOIN NORLAND MULTI-LEVEL MARKETING
15     LEADERSHIP BONUS: You will start earning this when you attain silver membership or when you register as a silver member. You become a leader when you get to silver membership. You will get 8% of your 1st generation introduced members registration startup fee. This will grow as your leadership rank grows. This makes it very important to upgrade your distributorship to silver and above.
16     MAINTENANCE BONUS: This bonus is peculiar to Norland. You will keep earning this bonus from 1st generation to 12th generation down liners. You will get 8% for 1st generation, 7% for 2nd generation, 6% for 3rd generation, 5% for 4 generation, 4% for 5th generation, 3% for 6th generation, 3% for 7th generation, 4% for 8th generation, 5% for 9th generation, 6% for 10 generation, 7% for 11th generation, and 8% for 12th generation. In most network marketing platforms, maintenance earning decreases with the generations of your down liners, but with Norland, the case is different.
17     BENEFITS AND HONORARY BONUS: This is the climax of the earnings in Norland multi-level marketing, this is where Norland Industrial Group pays you a percentage of the total PV generated in the company in your continent. For example since I am in Nigeria, there is a level of progress I will make in the business, I will start earning a part of the PVs generated in the African market. I will be entitled to 1.5% of Africa's PV as trip incentives. This is only applicable to Silver members and above.
18     PROMOTIONS: Norland brings up different promotions at different time, to give opportunities to her partners and distributors to win different awards, like cash, cars, trip, vacation, training awards etc. This promotion period means Norland will give targets, any distributor that meet these targets, automatically qualifies for that particular promotion. These promotions are not compulsory. It is to make distributor thrive for excellence in the business.
In conclusion, these are the reasons to join Norland. You should consider joining Norland multi-level marketing. Norland won't leave you the same financially, if you are poor, it will make you rich and if you are rich, it will make you richer. It will give you the financial freedom you so desire. I have seen the financial life of people changed before my eyes. I have first-hand testimonies of what Norland Industrial Group is doing in the life of people, mine inclusive.
If you will like to JOIN NORLAND MULTI-LEVEL MARKETING, whatsapp or call Oriz on 07084465633 to register you. We use offline and online channels to get across to potential buyers and distributors, This is the way to do Network marketing in this digital age.
Thank you for reading through 17 reasons to join Norland , I specially invite you to join my team with at least N99,000. You have what it takes to succeed in this Norland multi-level marketing business.