Norland GI VITAL SOFTGEL  is a dietary supplement that promotes stomach comfort, support healthy digestion, and promotes intestinal health. It cures all ulcer related problems and is guaranteed to help you.
This product is manufactured in a Food and Drug Administration (FDA) registered facility. The product is processed under GMP requirements.
WHO MADE GI VITAL SOFTGEL
Our Company, Norland Industrial Group, maker of the award winning Norland Supplements and Norland Products, is one of the first companies to produce Human Regenerative Technology. What does that mean? Human Regenerative Technology is a medical breakthrough that reproduces human cells; it recreates body cells that are dead.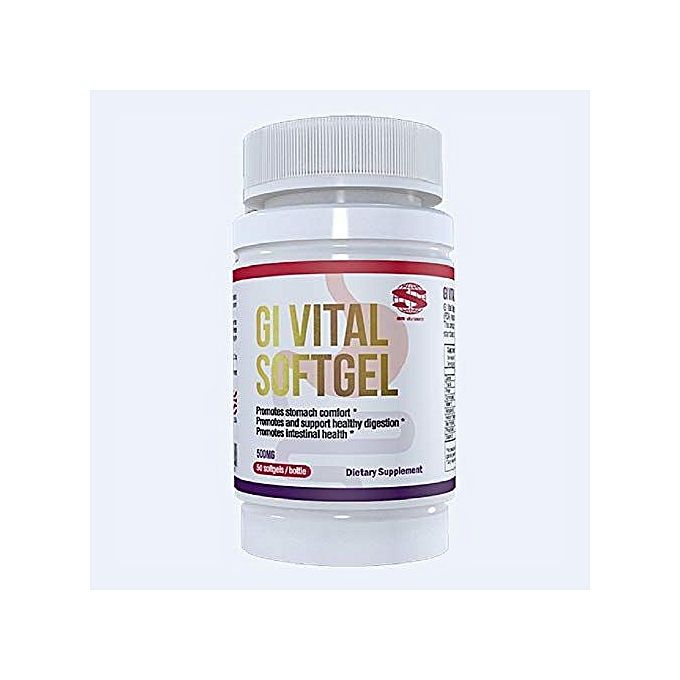 FUNCTIONS OF NORLAND GI VITAL SOFTGEL
FIGHTS ALL FORMS OF ULCERS INCLUDING THROAT ULCER.
REJUVENATES/ REGENERATES CELLS.
ELIMINATES CONSTIPATION.
PREVENTS AND FIGHT CANCER.
IMPROVES THE DIGESTIVE PROCESS AND LOWERS INFLAMMATION.
PROMOTES RAPID WOUND HEALING.
HEALS STOMACH/GASTRO DUODENAL ULCERS.
HEALS GASTRITIS, ESOPHAITIS.
REMITS CANCERS IN THE GI TRACT (e.g. GASTRIC CANCER, COLON CANCER).
PREVENTS ATROPHY, CONSTIPATION, NECROSIS, EROSION OR DEGENERATION OF MUCOSA DUE TO AGING AND/OR STRESS.
GOOD FOR DIABETICS, PILES, HYPERTENSION ETC.
It is very effective for the prevention and relief of gastrointestinal tract disorders such as:
– Constipation
– Irritation to stomach by alcohol or spicy food and
– Atrophy, necrosis, erosion or degeneration of mucosa due to aging and/or stress.
DOSAGE
Take 5 capsules in the morning and another 5 in the evening. Taken it 30 minutes after meal. There 50 softgels in a bottle.
Visit our Norland Store to order